Orangutan USB Programmer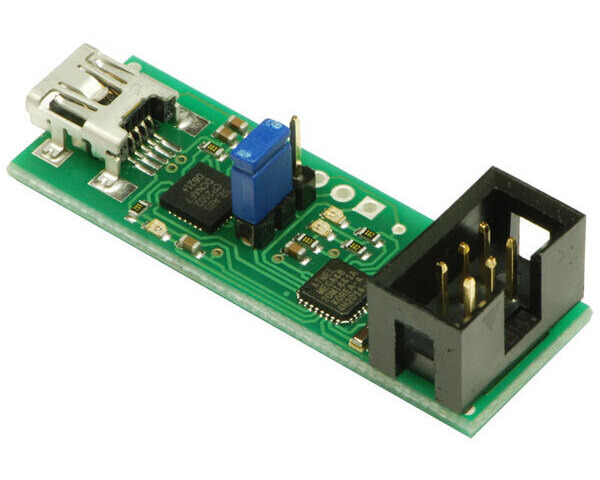 This compact programmer can program the Orangutan, Orangutan SV-168, Orangutan LV-168, and Baby Orangutan robot controllers, as well as the 3pi robot, through a USB connection. The on-board USB-to-serial adapter allows the unit to look like a serial AVRISP programmer to your programming software. The serial port TX and RX lines are connected to separate pads so that the programmer can also be used as a USB-to-serial adapter.
Documentation and other information
User's guide for the Pololu Orangutan USB Programmer, including information about using AVR Studio and troubleshooting tips.

CP2102 Drivers and installation instructions for Windows, Mac, and Linux. The CP2102 is used on the Pololu USB-to-Serial Adapter, the Orangutan USB Programmer, the USB 16-Servo Controller, and the Orangutan X2.
File downloads
Recommended links