MC33887 Motor Driver Carrier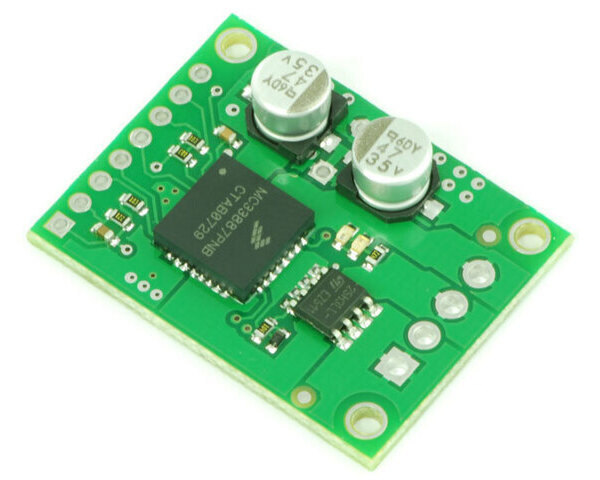 This little board is an easy way to use Freescale's MC33887 DC motor driver. Thanks to a 5-28 V operating range, current output up to 5 A (2.5 A continuous), and extra features such as current sensing and over-current protection, the 33887 is an excellent general-purpose motor driver.

Discontinuation Notice: This board has been replaced by the more capable MC33926 motor driver carrier.