Low-Voltage Dual Serial Motor Controller + Tamiya Double Gearbox Combo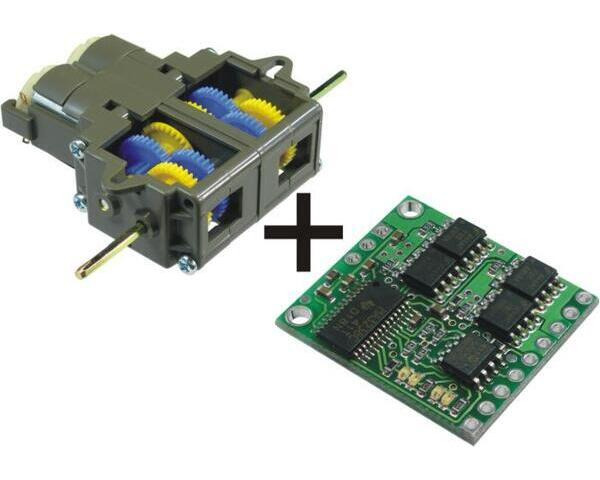 Compare all products in Old and Discontinued Serial Motor Controllers.
Save by getting both the double gearbox and the low-voltage dual serial motor controller in combination!
The Tamiya 70168 double gearbox is a compact unit with two independent brushed DC motors and gear trains. It can be built in any of four possible gear ratio configurations: 12.7:1, 38:1, 115:1, and 344:1.
Controlling the motors in the double gearbox is a snap with our low-voltage dual serial motor controller, which was specifically designed to handle the low-voltage, high-performance toy motors such as those in the Tamiya gearboxes. It can handle up to 5 A per channel, and the serial interface enables you to independently control the speed and direction of two motors (more motors if you daisy chain multiple units).
People often buy this product together with: