Laser-Cut Mylar SMT Stencil
COVID-19 (coronavirus) impact: We are still operating and shipping all orders, but we have reduced staff on site to a skeleton crew for safety. For critical requirements, including fighting the coronavirus, please contact us so we can prioritize orders appropriately.
Pololu is hurting, and employees are facing layoffs. Please see this blog post from Jan, our president and founder, for more information. If you are able to help, please donate.
Please note that we have suspended our usual same-day shipping and local pickups (will-call). We are unable to offer phone support at this time, and it might take us longer than usual to respond to emails and forum posts. We apologize for any inconvenience this may cause and thank you for your understanding. Be kind and stay safe, everybody!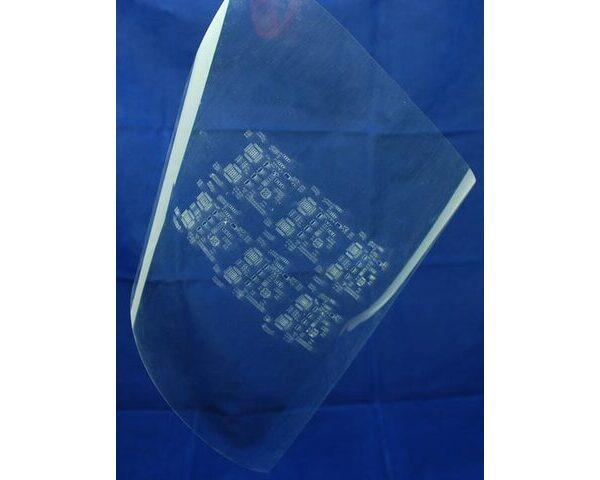 Our SMT stencil service offers low-cost, plastic stencils that are an economical alternative to metal stencils or hand soldering for prototypes and low-volume manufacturing runs of PC boards with surface-mounted components. If you need to solder a few dozen or more contacts, these stencils are a great way to do it.