Pololu USB-to-Serial Adapter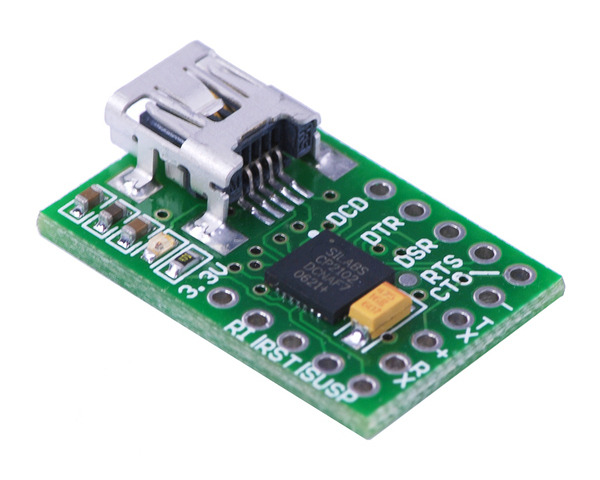 The Pololu USB-to-serial adapter is a tiny unit that makes it easy to connect a microcontroller project to a PC. You can connect the adapter directly to a microcontroller without an RS-232-to-TTL level converter. It is USB 2.0-compatible and will work with your existing programs that interface with a serial port.

Compare all products in Computer Interface or

Pololu Products That Use the CP2102 or

Signal Adapters and Extenders.
Documentation and other information
CP2102 Drivers and installation instructions for Windows, Mac, and Linux. The CP2102 is used on the Pololu USB-to-Serial Adapter, the Orangutan USB Programmer, the USB 16-Servo Controller, and the Orangutan X2.