Premium Jumper Wire 10-Pack M-F 1" Blue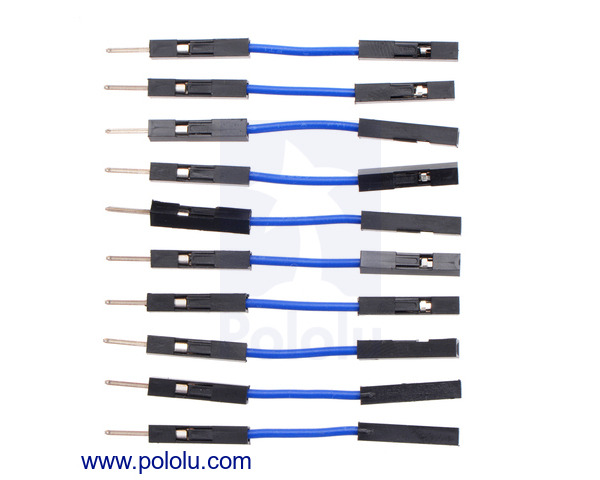 These premium jumper wires are stranded 26 AWG wires with female connectors on one end and male connectors on the other end, for use with 0.1″ (2.54 mm) headers, connectors, and solderless breadboards. These 1″ (2.5 cm) wires have blue insulation and ship in packs of 10.
Alternatives available with variations in these parameter(s): gender length color Select variant…

Compare all products in Male-Female Premium Jumper Wires.