Case with Fan for RoboClaw 2x15A, 2x30A, and 2x45A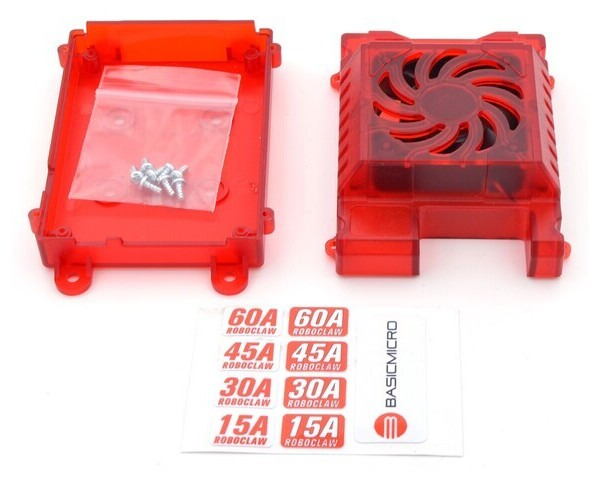 This translucent red plastic case with integrated fan is intended for use with 2x15A, 2x30A, 2x45A, and ST 2x45A RoboClaws. The case serves to protect the RoboClaw while the fan adds cooling, allowing the motor controller to deliver higher continuous currents and sustain peak currents longer.

Compare all products in RoboClaw Motor Controllers.