FEETECH Mini Servo FT1117M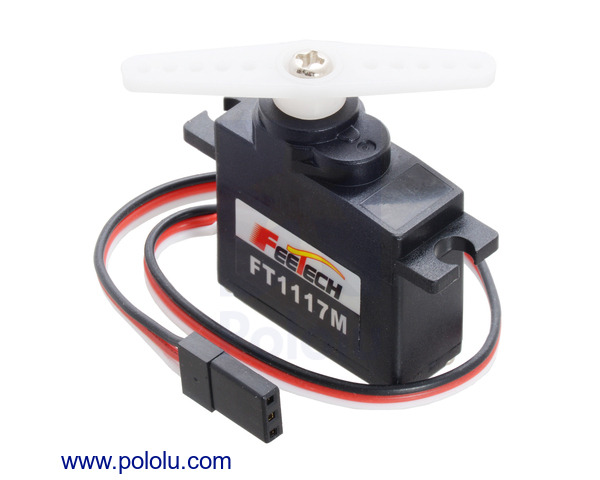 The FT1117 from FEETECH is a miniature-sized servo with the same output spline as standard servos, making it compatible with standard-sized servo horns, and the gear train is made primarily of metal gears. Servo horns and associated hardware are included. This servo can work with both 5 V and 3.3 V servo signals.

Key specs at 6 V: 0.11 sec/60°, 50 oz-in (3.5 kg-cm), 20 g.