Scooter/Skate Wheel 144×29mm - Black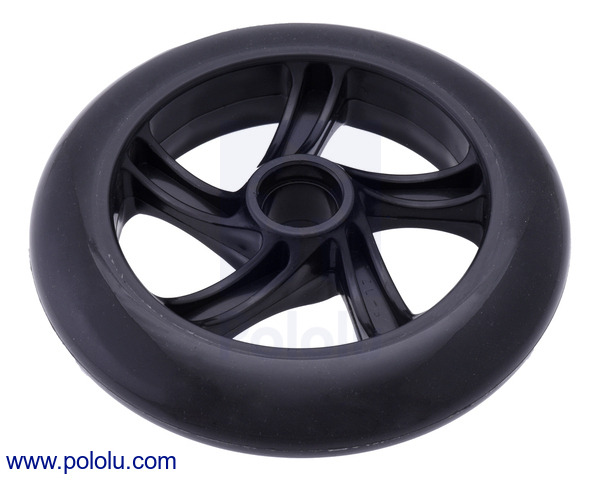 This black polyurethane scooter/skate wheel measures 144 mm (5.7″) in diameter and 29 mm (1.2″) in width and works with standard 608 bearings as well as our Aluminum Scooter Wheel Adapters, which allow these wheels to be used with an assortment of motors.
We have scooter/skate wheels available in several sizes:
Alternatives available with variations in these parameter(s): outer diameter Select variant…

Compare all products in Scooter/Skate Wheels.
- 17 November 2015

We are rolling out another set of new products here at Pololu: Scooter/Skate Wheels. They are available in 144×29 mm, 100×24 mm, 84×24 mm, and...