Parallax Boe-Bot Robot Kit - USB (with USB A to Mini-B cable) #28832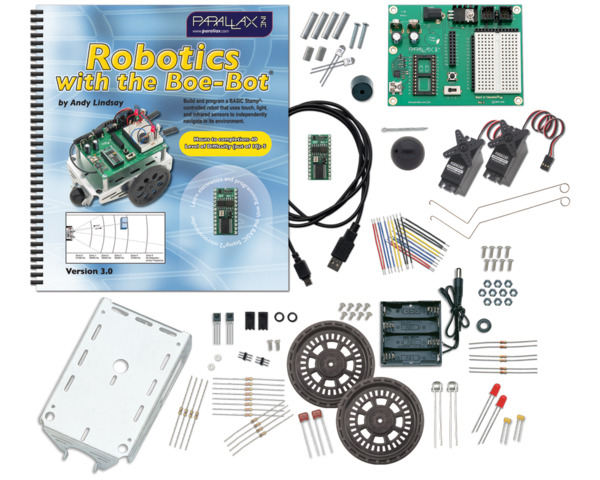 The Boe-Bot Robot Kit is an educational kit complete with parts and a textbook for building and programming your own Boe-Bot robot. No previous robotics, electronics, or programming experience is required. Please contact us to arrange for a special order if you would like to order large quantities.
Compare all products in Robot Kits without Soldering.
- 12 October 2017

We are now carrying the Parallax Boe-Bot Robot Kit - USB, which incorporates a USB-to-serial adapter into the board, so it does not require a...