BlueSMiRF Silver - Bluetooth Modem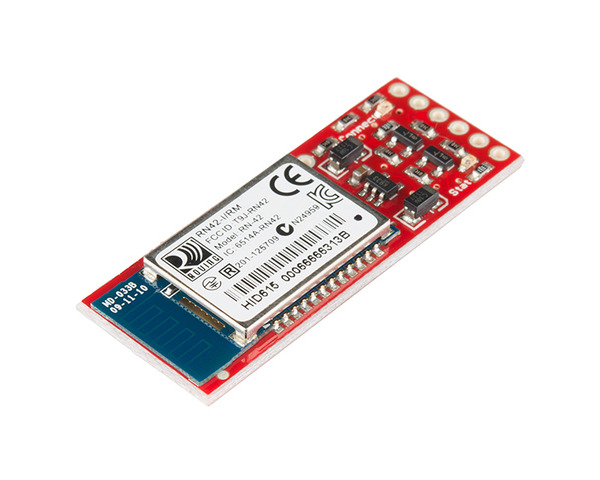 The BlueSMiRF is an easy-to-use Bluetooth serial link that works over a range of logic voltages from 3.3 V to 6 V. It has a transmission distance of up to 18 meters. The board carries the RN-42 Class 2 Bluetooth module from Roving Networks, which is a robust, FCC-approved Bluetooth module. A single 0.1″ header for all the pins makes it easy to use with standard solderless breadboards and 0.1″ perfboards.
Compare all products in Wireless.