0.100" (2.54 mm) Low-Profile Male Header: 2×7-Pin, 8.75 mm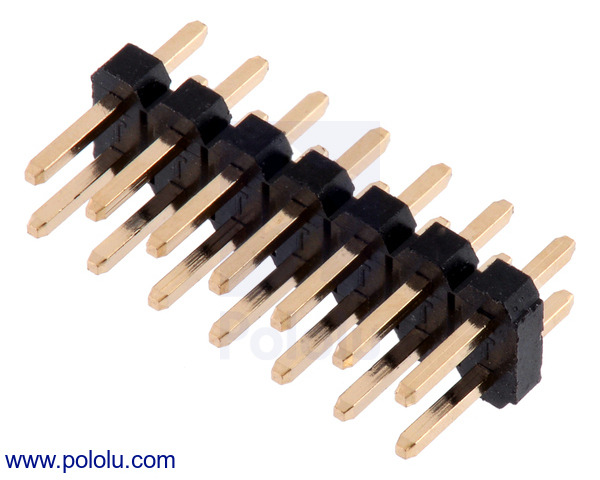 This custom connector is a 0.1″-pitch, double-row, 14-pin, shortened (8.75 mm) male header strip. We use this header to connect the LCD on the Zumo 32U4 to the main PCB.
Compare all products in 0.1″ (2.54 mm) Male Headers.
- 9 June 2015

We are now selling the low-profile 2×7 male LCD header included with the Zumo 32U4 robot kit.