Optical Encoder Pair Kit for Micro Metal Gearmotors, 3.3V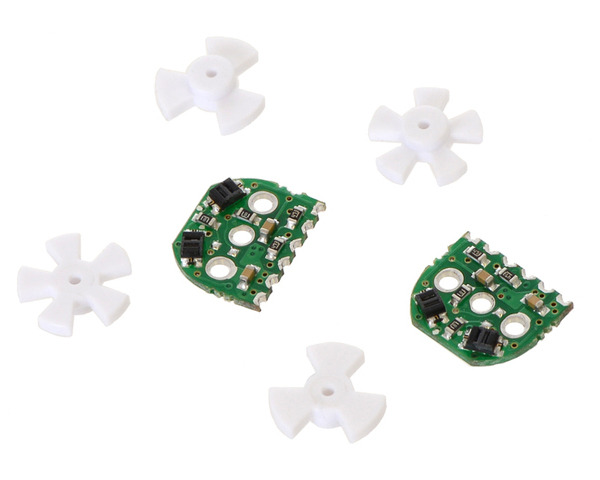 Add quadrature encoders to your LP, MP, or HP micro metal gearmotors (extended back shaft version required) with this kit consisting of two sensor boards, two 3-tooth encoder wheels, and two 5-tooth encoder wheels. The installed system does not exceed the 12 mm × 10 mm cross section of the motors and extends only 5 mm beyond the plastic motor end cap. The 3-tooth wheel provides 12 counts per revolution; using the 5-tooth wheel yields 20 counts per revolution. This version is intended for use at 3.3 V.

Note: This version is not compatible with the HPCB micro metal gearmotors; it is only compatible with LP, MP, and HP dual-shaft micro metal gearmotors.
Alternatives available with variations in these parameter(s): voltage Select variant…

Compare all products in Encoders for Micro Metal Gearmotors.