Power HD High-Torque, High-Voltage Digital Servo 1218TH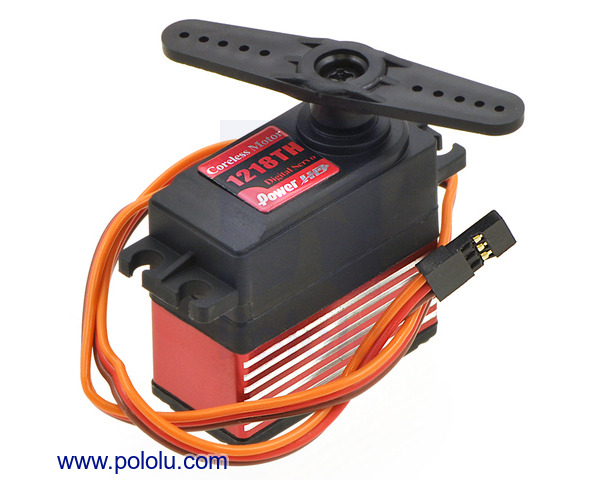 The Power HD 1218TH is one of the strongest standard-size servos we carry, especially when powered at 7.4 V. It has many premium features, including a coreless motor with an all-metal (titanium-covered aluminum) gear train, digital control electronics, and two ball bearings on the output shaft. Unlike typical hobby servos, the 1218TH has an operating voltage range of 6 V to 7.4 V. Servo horns and associated hardware are included.

Key specs at 7.4 V: 0.16 sec/60°, 290 oz-in (21 kg-cm), 64 g.