Pololu Machined Aluminum Bracket for 37D mm Metal Gearmotors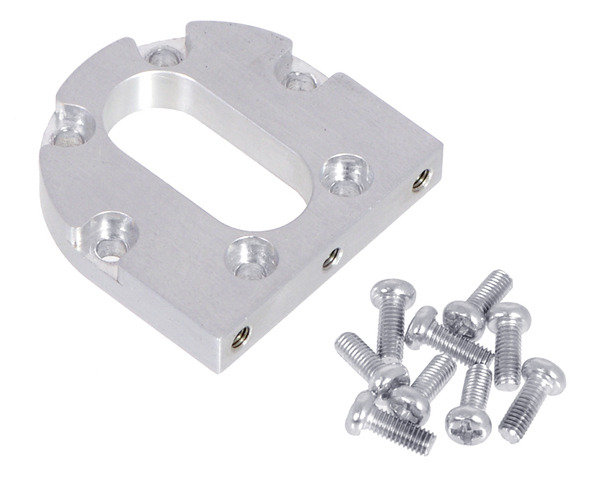 This machined aluminum gearmotor bracket lets you securely mount Pololu's 37D mm metal gearmotors to your project. The six holes on the bracket face line up with the six mounting holes on the 37D gearbox, and the bracket features three tapped M3 holes on the bottom that can be used to mount it to a surface. The bracket includes nine M3 screws: three for mounting the bracket to a surface and six for mounting it to the gearmotor.

Compare all products in Motor Brackets.