Wires with Pre-Crimped Terminals 50-Piece 10-Color Assortment M-M 12"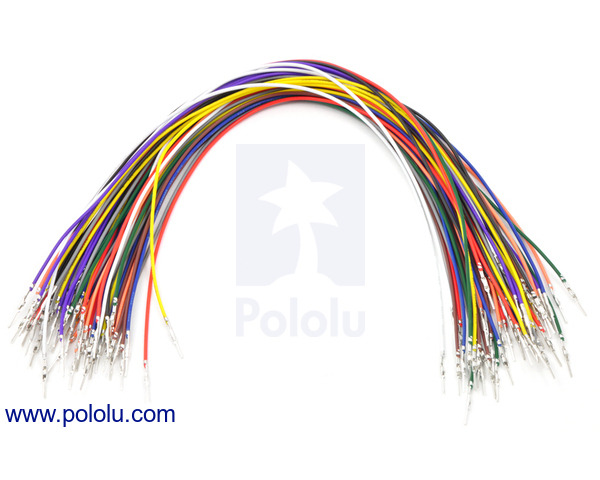 These premium wires are stranded 26 AWG wires with male terminals on both ends. Together with our 0.1″ crimp connector housings, these wires can be used to make custom cables with 0.1″ (2.54mm) connectors. The assortment of 12″ (30 cm) wires includes five each of ten different colors.
For versions of these wires with 1×1 housings already installed, see our premium jumper wires, or use the following selection boxes:
Compare all products in Male-Male Wires with Pre-Crimped Terminals.