4-AA Battery Holder, 2×2 Arrangement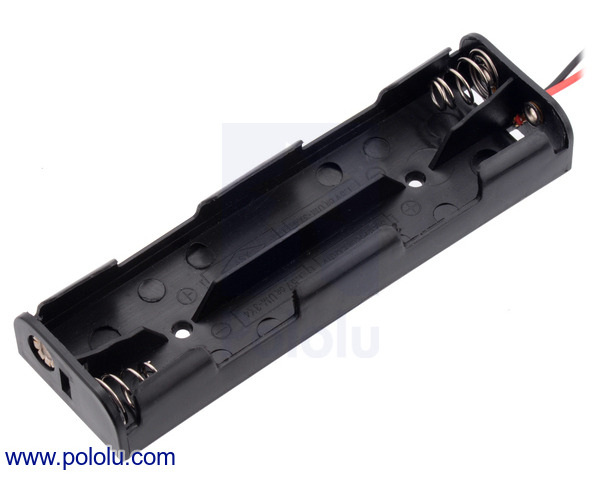 Battery holder for four AA cells arranged as two side-by-side rows of two cells each.
Alternatives available with variations in these parameter(s): cell type cells Select variant…

Compare all products in Battery Holders.
Details for item #1770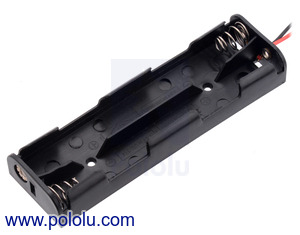 4-AA battery holder.
Size: 106 × 32 × 15 mm
Cells: 4 AA
This battery holder features two 6″, 24-gauge leads that have approximately 5 mm of insulation stripped off of the ends. The red wire connects to the positive end of the batteries and the black wire connects to the negative end of the batteries.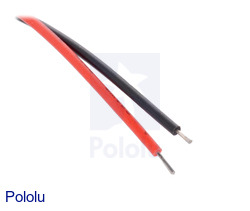 The ends of the battery holder wires.