Parallax USB-to-Serial (RS-232) Adapter #28030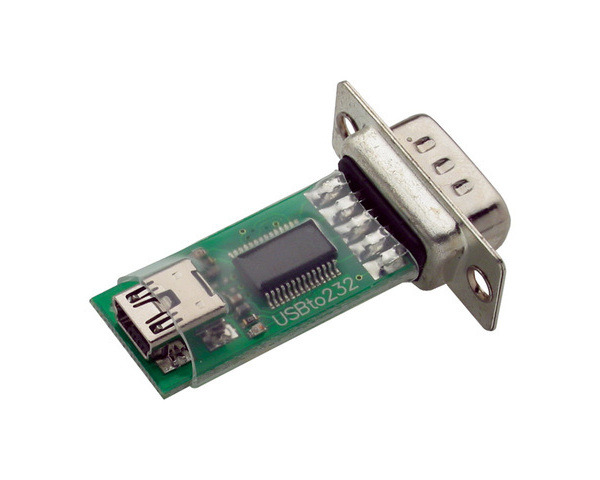 This USB to serial (RS-232) adapter lets you connect your RS-232 serial devices to a USB port on your PC or laptop.
If you need a serial port on your computer but you don't have one, this USB to serial (RS-232) adapter is an easy solution. To use the adapter, install the appropriate driver and plug it in to your computer's USB port using a USB A to mini-B cable. Now you have a virtual com port!
We carry this product for use with the Scribbler 2 Robot, which requires a serial connection for programming. With this adapter you can program the Scribbler through the USB port on you PC or laptop.
Parallax designed this adapter using the FTDI chip, FT232RL. This adapter supports multiple operating systems. FTDI provides fully functional drivers, maintaining and improving them as operating systems change.
People often buy this product together with: