Parallax Boe-Bot Robot Kit - Serial (with USB adapter and cable) #28132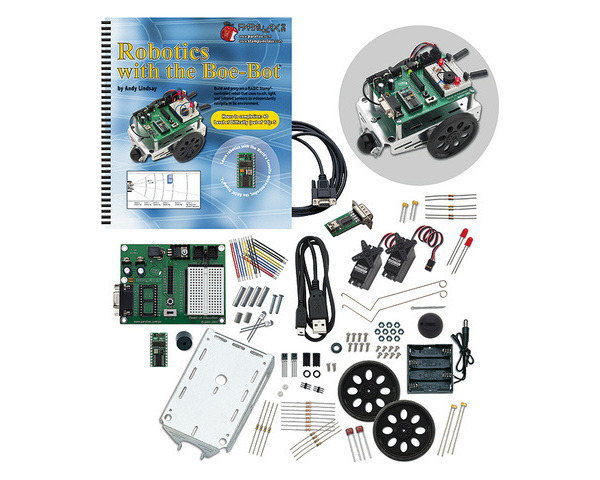 The Boe-Bot Robot Kit is an educational kit complete with parts and text for building and programming your own Boe-Bot robot. No previous robotics, electronics, or programming experience is required. Please contact us to arrange for a special order if you would like to order large quantities.
Compare all products in Robot Kits without Soldering.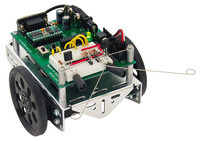 The Boe-Bot.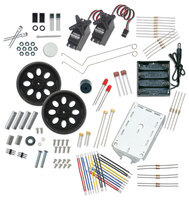 Parts included in the Boe-Bot Robot Kit.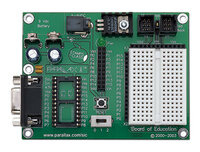 The Board of Education development board included in the BASIC Stamp Discovery Kit and Boe-Bot Robot Kit.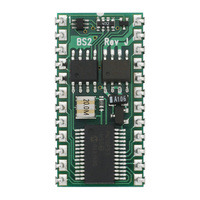 Parallax BASIC Stamp 2 Module #BS2-IC.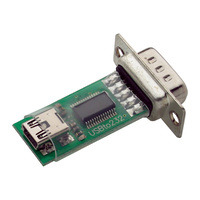 Parallax USB-to-Serial (RS-232) adapter #28030.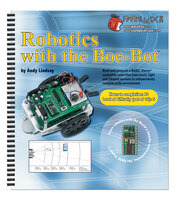 Robotics with the Boe-Bot text included in the Boe-Bot Robot Kit.

Advanced mode screen for GUI Bot, the beginner-friendly, drag-and-drop programming option for the Parallax Boe-Bot.