Pololu 25D mm Metal Gearmotor Bracket Pair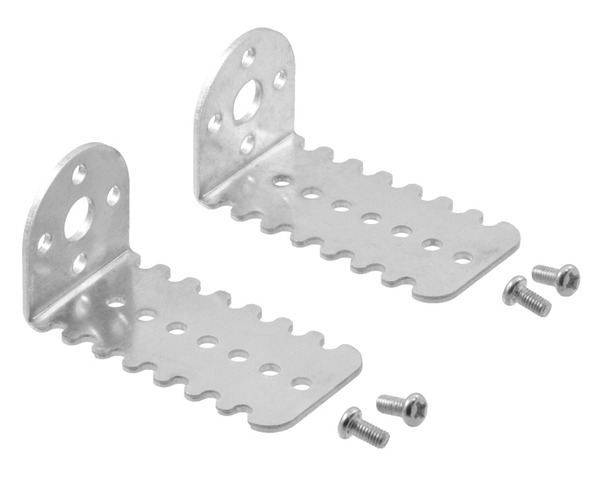 These aluminum gearmotor brackets let you securely mount Pololu's 25D mm metal gearmotors to your project. The brackets are sold in pairs, and each bracket includes four M3 screws for securing the motor to the bracket. Each bracket also features seven mounting holes and fourteen mounting slots for M3 or #4-size screws (not included), giving you a variety of mounting options.
- 9 November 2011

Lithuanian electronics manufacturer 8 Devices built this example rover platform using several items that we carry, including a Pololu Qik 2s12v10...