Pololu 23201a Serial Adapter Partial Kit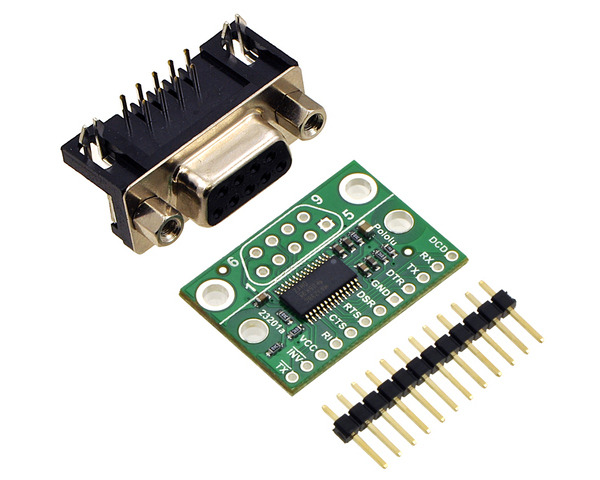 This item is the partial kit version of the 23201a serial adapter. All surface-mount components are assembled; the 0.1″ breakaway male header strip and DB9 connector are included but not soldered.
Compare all products in Computer Interface or
Signal Adapters and Extenders.
File downloads
This DXF drawing shows the locations of all of the board's holes.