Pololu 23201a Serial Adapter Partial Kit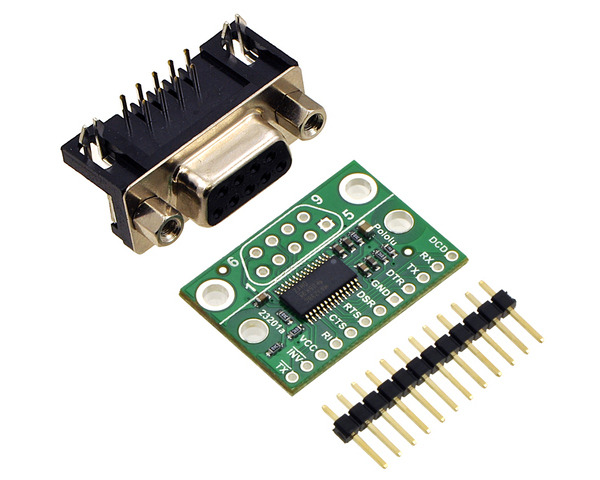 This item is the partial kit version of the 23201a serial adapter. All surface-mount components are assembled; the 0.1″ breakaway male header strip and DB9 connector are included but not soldered.
Alternatives available with variations in these parameter(s): partial kit? Select variant…

Compare all products in Computer Interface or

Signal Adapters and Extenders.
File downloads
This DXF drawing shows the locations of all of the board's holes.