Stepper Motor: Bipolar, 200 Steps/Rev, 35×26mm, 7.4V, 0.28 A/Phase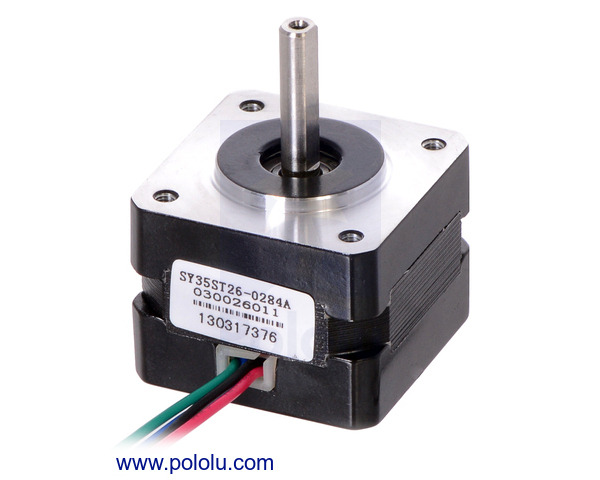 This NEMA 14-size hybrid bipolar stepping motor has a 1.8° step angle (200 steps/revolution). Each phase draws 280 mA at 7.4 V, allowing for a holding torque of 650 g-cm (9 oz-in).

Compare all products in Stepper Motors.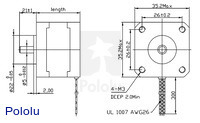 Dimensions (in mm) of 35mm square bipolar stepper motors.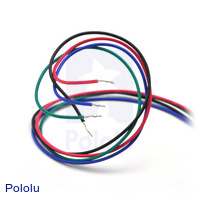 Bipolar stepper motor wires are terminated with bare leads.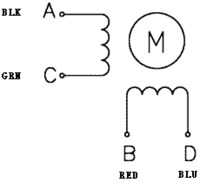 Bipolar stepper motor wiring diagram.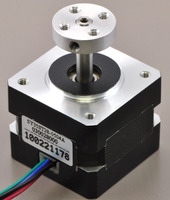 5mm Pololu universal aluminum mounting hub on a stepper motor with a 5mm-diameter output shaft.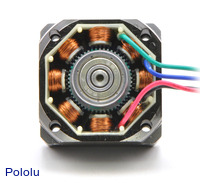 The inside of a bipolar stepper motor (SOYO NEMA 14-size).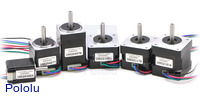 Bipolar stepper motors; from left to right: 20×30, 28×32, 28×45, 35×26, 35×28, 35×36mm.