2-AA Battery Holder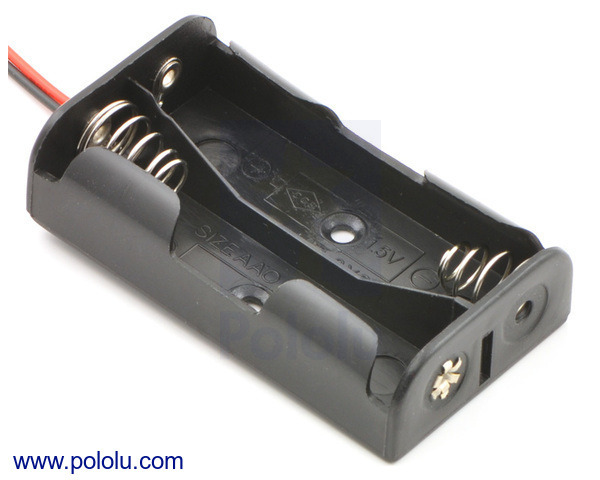 Battery holder for two AA cells.
Alternatives available with variations in these parameter(s): cell type cells Select variant…

Compare all products in Battery Holders.
- 1 April 2014

This post is about my first-place entry in the 2014 LVBots Dead Reckoning Competition, a 150 mm round robot named paul-dead-reckoning2.88ec5df. I...

- 9 November 2011

Rocky the Robot by Patrick McCabe has a chassis that is entirely contained within the profile of its Pololu Wheels. It also uses our gearmotors,...