3-AAA Battery Holder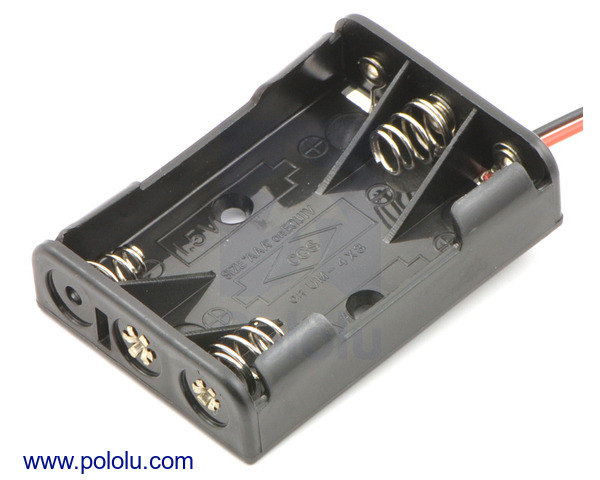 Battery holder for three AAA cells.
Alternatives available with variations in these parameter(s): cell type cells Select variant…

Compare all products in Battery Holders.
- 30 April 2014

Several Pololu employees made robots for the LVBots dead reckoning competition. Unfortunately, my robot didn't work enough in time for the...