Pololu Bracket Pair for Discontinued 25:1 and 67:1 Metal Gearmotors 20D mm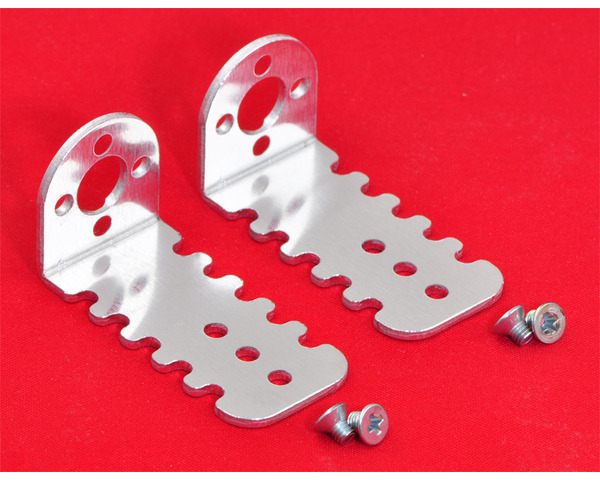 These aluminum gearmotor brackets let you securely mount Pololu's older, now-discontinued 25:1 and 67:1 20D mm metal gearmotors to your project. The brackets are sold in pairs, and each bracket includes two M2.5 screws for securing the motor to the bracket. Each bracket also features three mounting holes and ten mounting slots for M3 or #4-size screws (not included), giving you a variety of mounting options.

Note: This bracket work with the newer 29:1, 73:1, or 154:1 20D mm metal gearmotors.