Pololu Universal Aluminum Mounting Hub for 4mm Shaft, #4-40 Holes (2-Pack)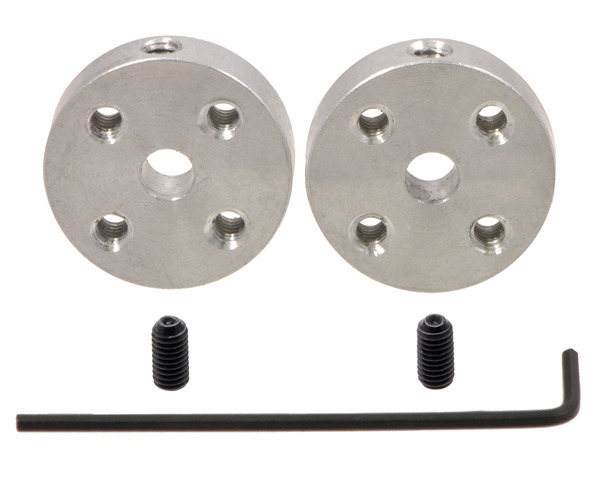 These universal aluminum mounting hubs allow you to mount custom wheels and mechanisms to 4 mm diameter motor shafts. The set includes two hubs, two #4-40 set screws for securing the hubs to motor shafts, and one 0.05″ Allen wrench for use with the set screws. Each hub has four threaded mounting holes for #4-40 screws (not included).
We have an assortment of universal mounting hubs available, spanning several shaft sizes and featuring mounting holes threaded for metric or imperial screws:
Alternatives available with variations in these parameter(s): shaft diameter mounting hole size Select variant…

Compare all products in Pololu Universal Mounting Hubs.
File downloads
Printable mechanical drawing for the Pololu universal aluminum mounting hub for 4mm shaft, #4-40 holes.