Polo-BOO! Halloween Sale 2019
Halloween is quickly approaching, but there is still plenty of time for you makers out there to build something that will impress or terrify your friends and neighbors, and we want to help! We are having a sale on servos, motors, programmable controllers, sensors, LEDs, power supplies, and more – products that might come in handy for building an amazing costume or interactive yard display. Just use the coupon code POLOBOO19 to get an unsettling 13% off the product categories listed in our Polo-BOO sale category (limit 13 per item). Additionally, we are offering even bigger discounts on a few select products with the following coupon codes:

These coupons take precedence over the more general POLOBOO19 coupon. You can add all of the sale coupons to your cart automatically with the following link (unused coupons will be ignored at checkout):
Note: All discounts will appear in your cart. These sale coupons cannot be combined with other discounts or promotions.
---
All the products you can get 13% off on using the coupon code POLOBOO19 :
---
If you are looking for some fun ideas of things to make this year, check out our sample Halloween projects.
| | | | |
| --- | --- | --- | --- |
| Simple animatronic baby controlled by an A-Star 32U4 Mini SV. | Surprise candy bowl arm. | Motion tracking skull controlled by a Micro Maestro Servo Controller. | A creepy mask with eyes that move thanks to a Micro Maestro and some servos. |
By the way, don't forget about our custom laser cutting service, which can help you bring your frightening ideas to life!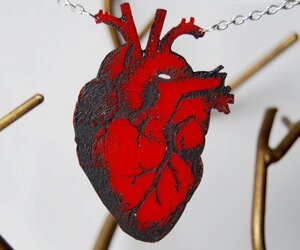 Laser-cut and laser-engraved necklace with painted engraving.
---
Intro specials
And don't forget to check out the big introductory special discounts that we offer to celebrate our new product releases. These are limited to the first 100 customers who use each intro special coupon code, and many still have uses left. Here are the three most recent ones: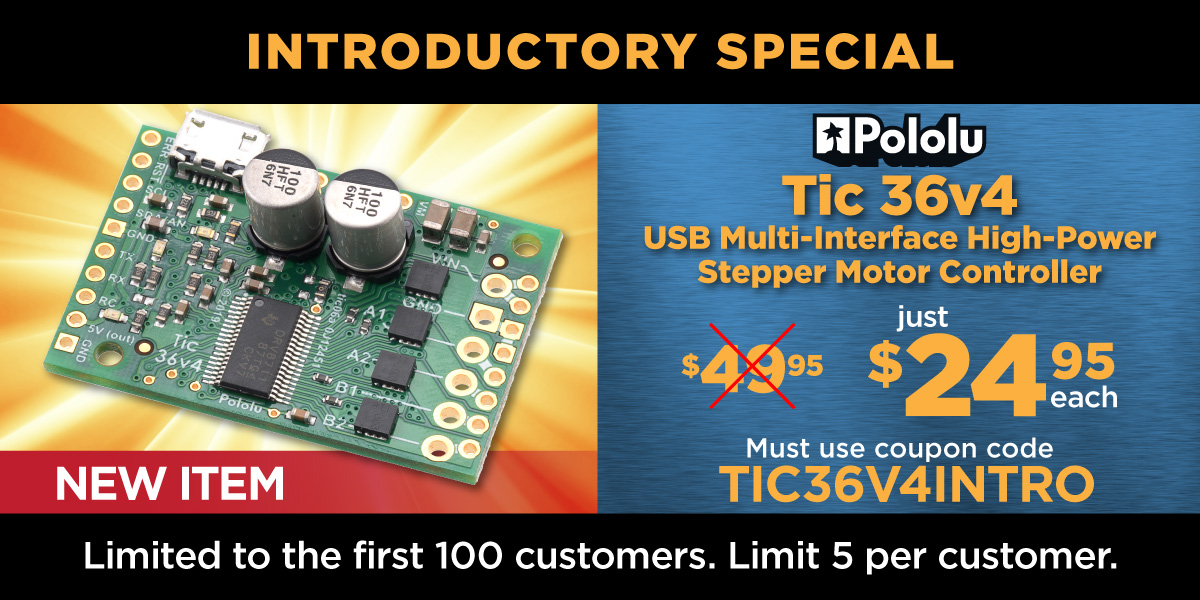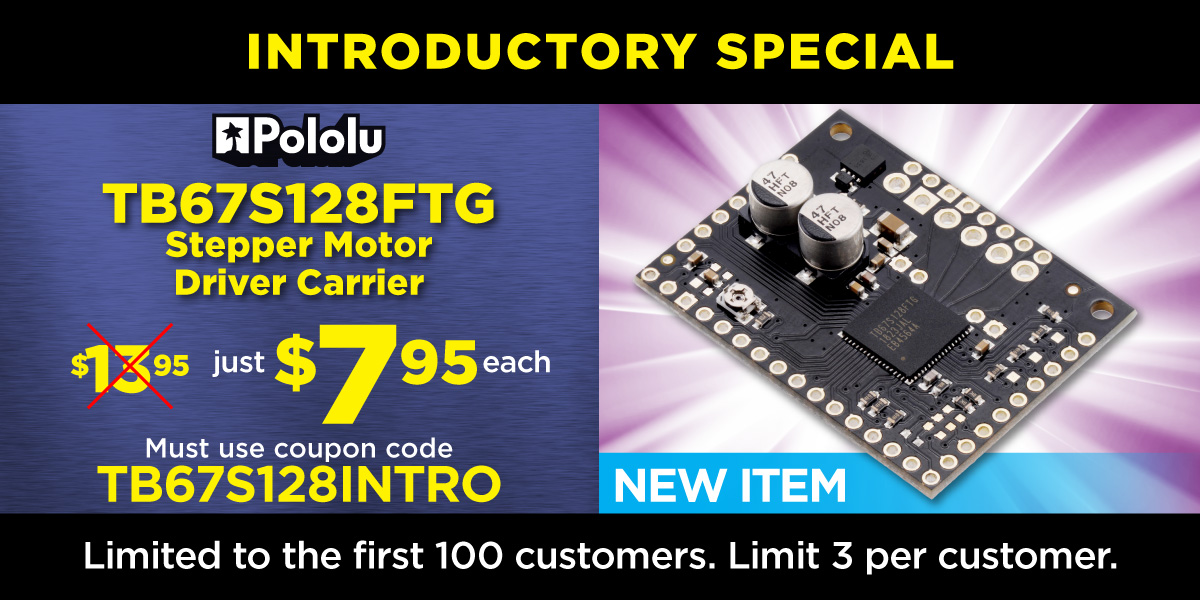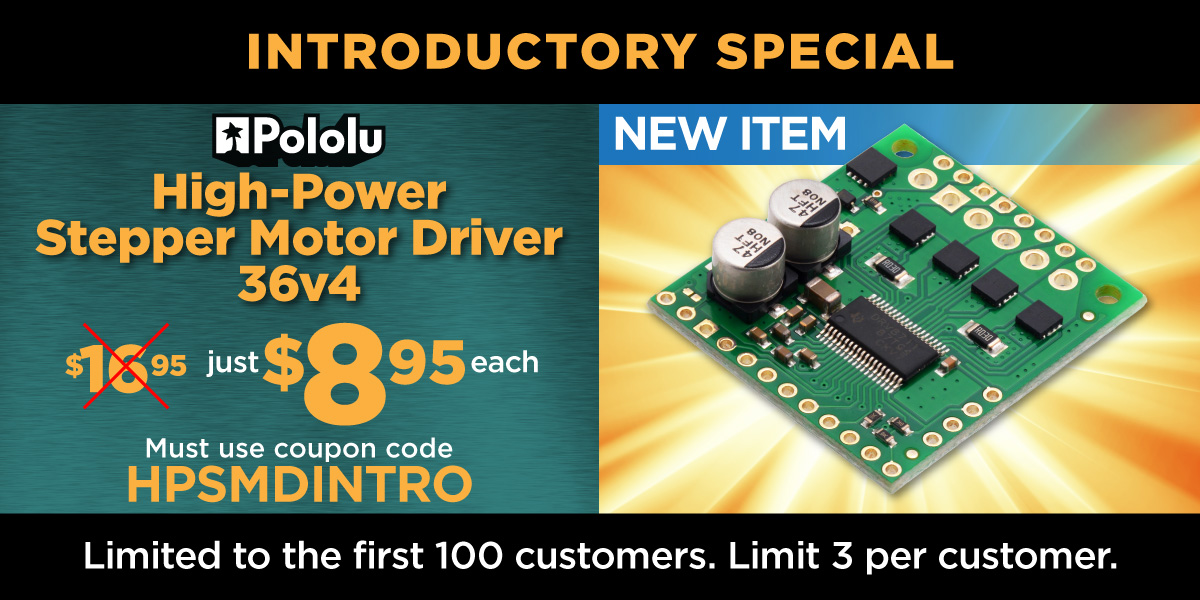 Visit our Specials page for a full list of all the remaining intro special deals and other specially discounted items. Note: You will need to add the intro special coupon codes to your cart manually; these are not automatically added when you click the "add all coupons to cart" link.
---
Disclaimers: These coupons can be combined to save on multiple products in a single order, but multiple coupons that apply to the same product cannot be combined; the one that gives the larger discount will automatically be applied. When multiple coupons can apply to the same item, the various discounts could appear on the line item description even if only one coupon applies. For instance, a $10.00 item with a coupon making it $9.00 and a 15% off coupon could show both the $1.00 discount and the $1.50 discount, but the final price will be $8.50 since only the bigger discount will apply.

Some coupons impose quantity restrictions that are intended to be "per customer"; if a customer places multiple orders in an attempt to get around coupon quantity restrictions, we will cancel all but the initial order. It is acceptable to use the same coupon in multiple orders in a way that does not violate its per-customer quantity restrictions.

The percentage-off coupons are discounts relative to the applicable retail price break (before any relevant price-break upgrade coupons are applied). The coupons can be applied to backorders if a sale item runs out of stock and is backorderable; if an item is not backorderable, discounts will be limited to available stock.