Performance graphs for our 25D Metal Gearmotors
Posted by
Ben
on 7 September 2021
We have published performance graphs (2MB pdf) for our 25D Metal Gearmotors! Each chart is based on hundreds of individual measurements that reveal how the speed, current, power, and efficiency of that particular gearmotor version depend on the applied load (i.e. torque). Our test methodology is the same as the one we used to make our Micro Metal Gearmotor performance graphs, so you can see our blog post about that for more information.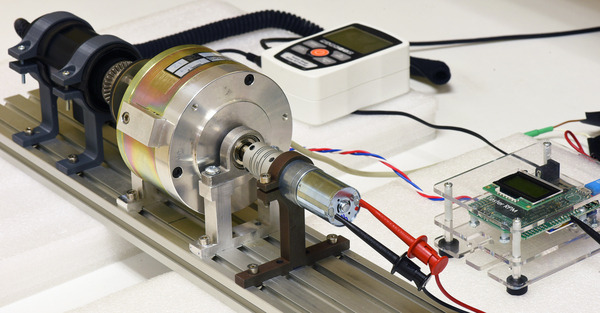 25D mm metal gearmotor undergoing dynamic performance testing.
These characterizations are yet another way we set our gearmotors apart from the many similar-looking alternatives out there. When you get your gearmotors from us, you know what kind of performance to expect, and you can count on consistency from batch to batch.
If you have any questions or feedback about these graphs or if there is additional information you would like to see available for our motors, please feel free to contact us (or just leave a comment below).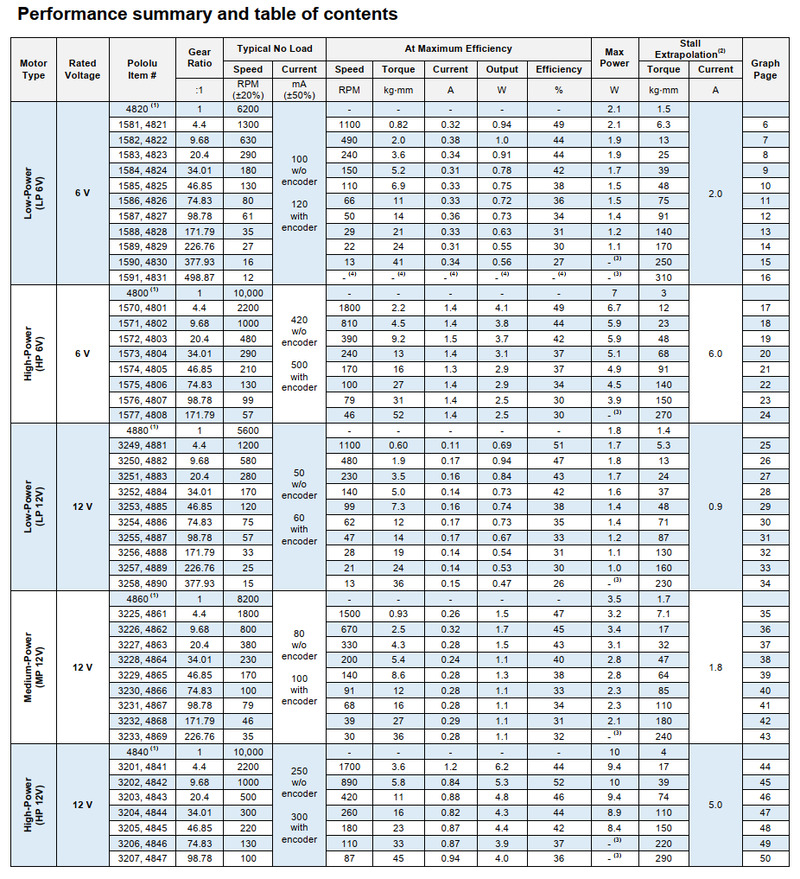 Performance summary table from 25D mm Metal Geamotor datasheet.
0 comments
Post a comment