New product: more Silicone Tires for Pololu wheels!
Posted by
Jon
on 13 June 2019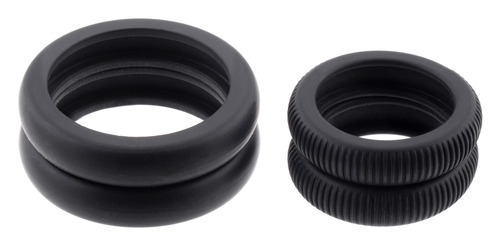 Silicone Tire Pair for 40×7mm (left) and 32×7mm (right) Pololu Wheels.
We are now offering replacement tires for our 32×7mm wheels and for our 40×7mm wheels. These are intended primarily as replacement parts for our wheels, but they can also be used as nicer tires for other similarly sized wheels.
| | | |
| --- | --- | --- |
| Pololu Wheel 32×7mm on a Micro Metal Gearmotor. | Mini Plastic Gearmotor, 90° 3mm D-Shaft Output with Pololu Wheel 32×7mm. | Pololu 40×7mm wheel on a Micro Metal Gearmotor. |
Along with the tires we released last month for our larger Pololu wheels, we now have replacement tires available in four sizes that can stretch to work with six different sizes of Pololu wheels: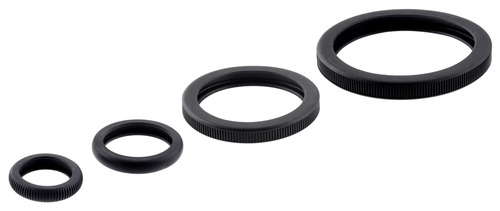 From left to right: Silicone Tire for 32×7mm, 40×7mm, 60×8mm/70×8mm, and 80×10mm/90×10mm Pololu Wheels.
0 comments
Post a comment