Our Black Friday/Cyber Monday sale is going strong, and happy Thanksgiving from Romi Turkey
Posted by
Ben
on 23 November 2018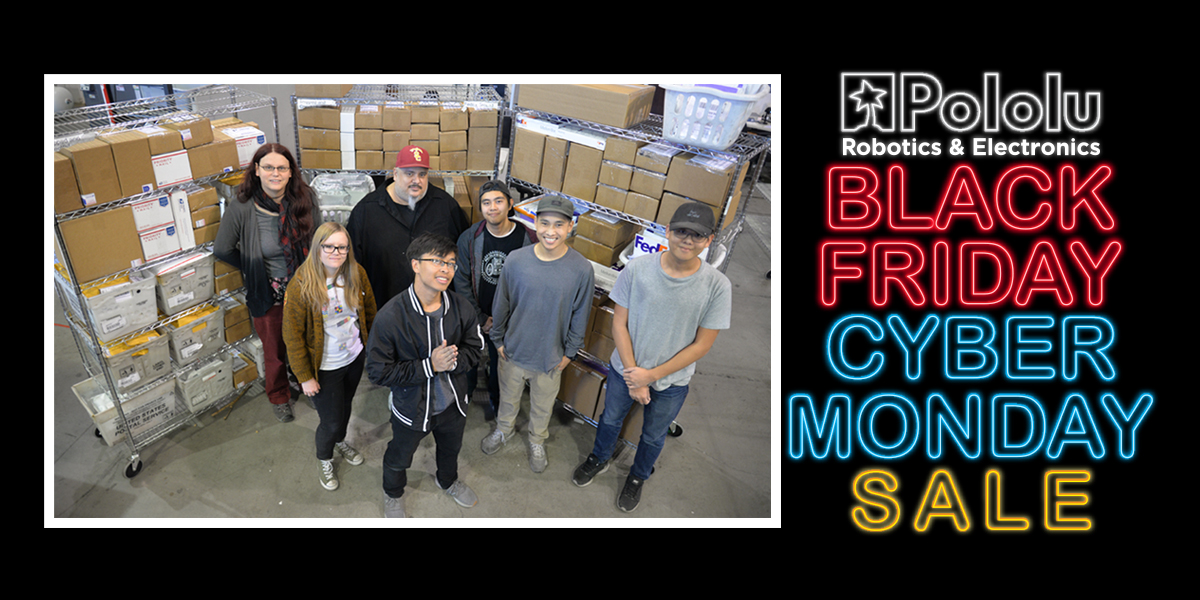 Our biggest sale of the year is underway, and manufacturing and shipping are working hard to make your robot parts and ship them out. You've done a fantastic job challenging them so far, but they've still managed to keep up with our same-day shipping guarantee, even though we have suspended that during the sale. Let's keep up the pressure and challenge them even more as the sale goes on!
There will be no doorbusters this weekend, just great deals on lots of products all weekend long. Doorbusters will return Monday morning, the last day of the sale.
Now, for something else fun: in the spirit of Thanksgiving, we dressed a Romi robot up as a Turkey. Enjoy!
0 comments
Post a comment