We're having an Arduino Day sale, now through Monday!
Posted by
Ben
on 10 May 2018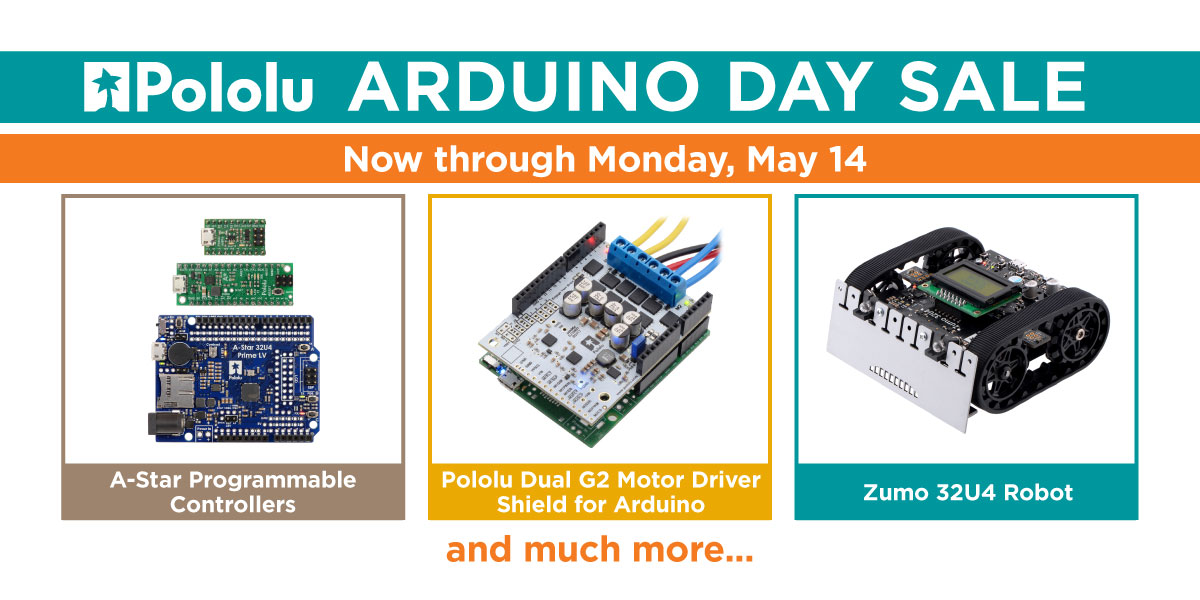 Arduino Day is this Saturday, May 12, and in celebration, we are having a big sale on many of our Arduino-related products, including Pololu-made Arduino shields and Arduino-compatible A-Stars and robots. For those who aren't necessarily enamored with the Arduino environment but are excited about AVR microcontrollers, you can program these products from AVR Studio or other environments using our AVR Programmer, which is also on sale. And because of the awesome way we don't include motors with the Balboa or Zumo Robot kits, we are also putting those on sale so you can get all the parts for your robots at a discount (we'll let it slide if you just want to stock up on motors independent of any kind of Arduino application)!
The sale has already started, and it runs through Monday, May 14.
0 comments
Post a comment