Picking and placing our new pick and place machine
Posted by
Jan
on 1 February 2018
We got a big delivery at Pololu yesterday. Here are some pictures for you to share in the excitement!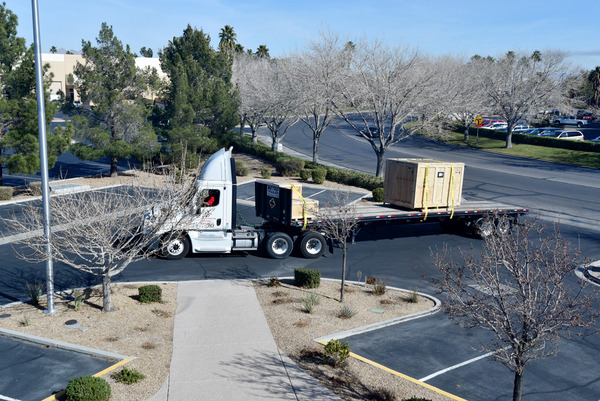 Seeing the truck pulling in with the crate on a flatbed trailer was a welcome sight after the difficulty last time, when we had to fish the crate lengthwise out of a covered trailer.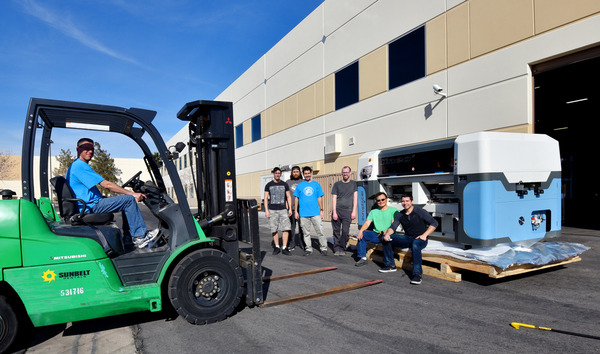 Getting to uncrate the machine outside in short sleeves in January is just one of the perks of operating out of Las Vegas.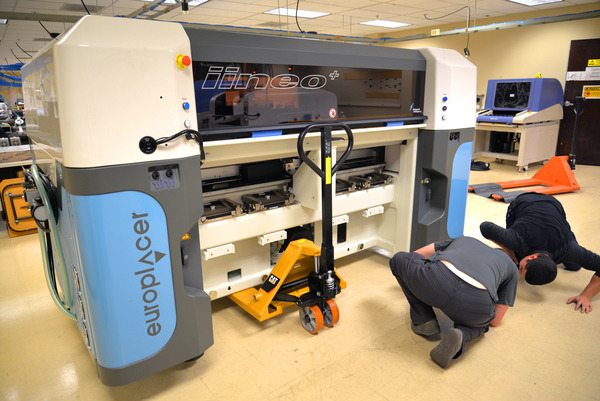 Almost set for installation next week!
I will post more about the machine and others we are installing once we have them up and running. For those of you wondering what it is, it is a pick and place machine, which is the kind of robot we use to build your robot parts. Here is a video of one of our existing machines in operation assembling a Zumo reflectance sensor array.
0 comments
Post a comment