Adapter for universal mounting hubs to VEX wheels
Posted by
Grant
on 28 January 2014
Forum user Hardsuit posted in this thread about the hub adapters he 3D printed for his robot, which is a roughly 1/4 scale RC Tachikoma from the Ghost in the Shell: Stand Alone Complex anime series. The adapters allow some of our universal mounting hubs to be used with VEX 4″ Mecanum wheels. You can find and download his STL file on Thingiverse.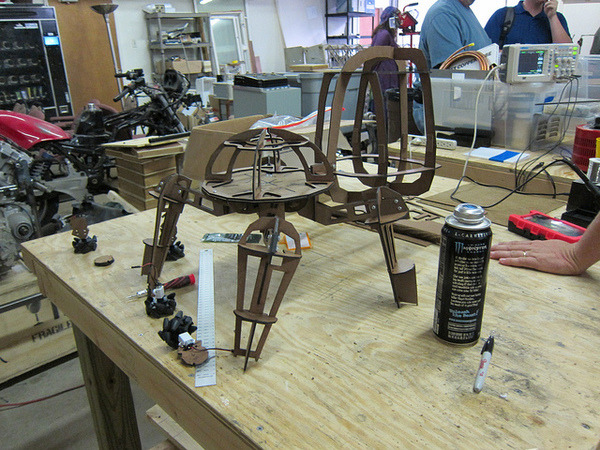 The previous version of forum user Hardsuit's Tachikoma.
The Tachikoma, which he has named Sapporo, also uses our Simple Motor Controller 18v15 and 29:1 Metal Gearmotor 37Dx52L mm. Some of the engineers here are GITS fans, and we are definitely looking forward to seeing it completed!
0 comments
Post a comment