Tamiya 980112M Mabuchi FA-130 Motor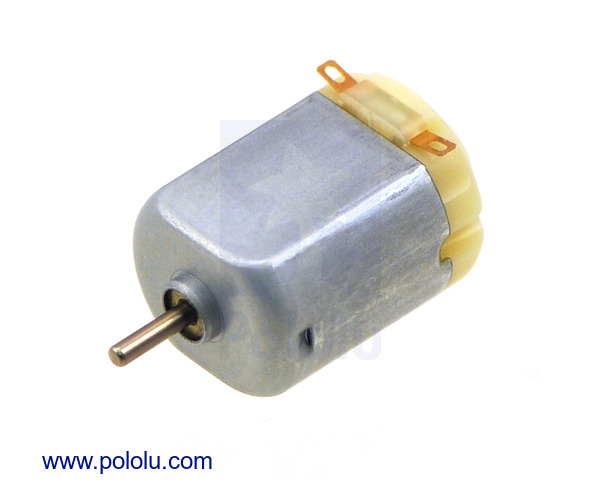 The Tamiya 9801112M Mabuchi FA-130 motor is the brushed DC motor included in many of the Tamiya gearboxes and educational toys.
Compare all products in Motors and Gearboxes or
Tamiya Motors and Gearboxes.
Documentation and other information

Tamiya "Toy" Motor Testing by Adam Borrell (a.k.a nexisnet)
(
Printable PDF
)
Adam, who posts under the username nexisnet on the Pololu forums, has performed a detailed series of experiments to determine how operating voltage affects the lifetime of the Mabuchi FA-130 motor, which happens to be the motors used in the Tamiya 70168 Double Gearbox, 70167 Single Gearbox (4-Speed), 70097 Twin-Motor Gearbox, 70093 3-Speed Crank-Axle Gearbox, 70110 4-Speed Crank-Axle Gearbox, and 70103 Universal Gearbox.
File downloads