Tamiya 72005 6-Speed Gearbox Kit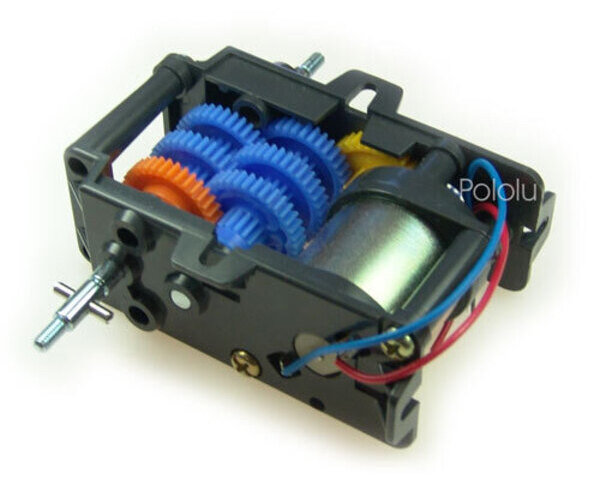 This versatile, high-efficiency gearbox lets you build one of the following gear ratios: 11.6:1, 29.8:1, 76.5:1, 196.7:1, 505.9:1, and 1300.9:1. Whatever your application, chances are that one of the configurations will do the job.

Compare all products in Tamiya Motors and Gearboxes or

Tamiya Gearboxes with 4mm Round Shafts.
Documentation and other information
Table comparing the gear ratios available in the many different Tamiya gearboxes we carry.
File downloads