Atmel ATTINY26 Prototyping PCB (Assembled)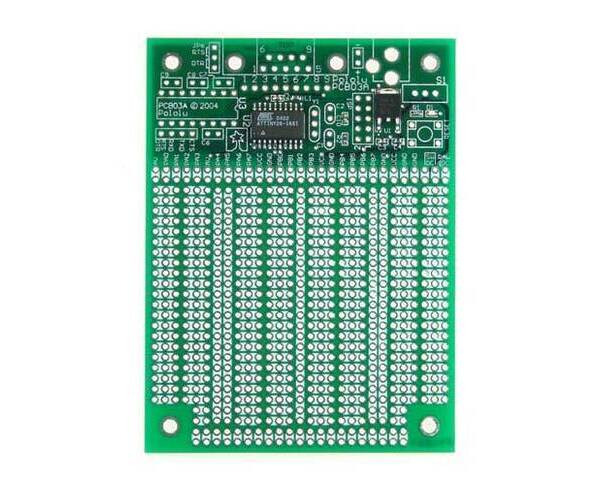 This printed circuit board is perfect for quickly getting your next Atmel ATtiny26 microcontroller project running. An ATtiny26 is already installed to reduce the time you spend on the grunt work and increase the time available for designing your custom project (the bare PCB is also available).
File downloads
Recommended links
Atmel's product page for the ATtiny26.