Mounting Bracket for Glideforce Industrial-Duty Linear Actuators - Aluminum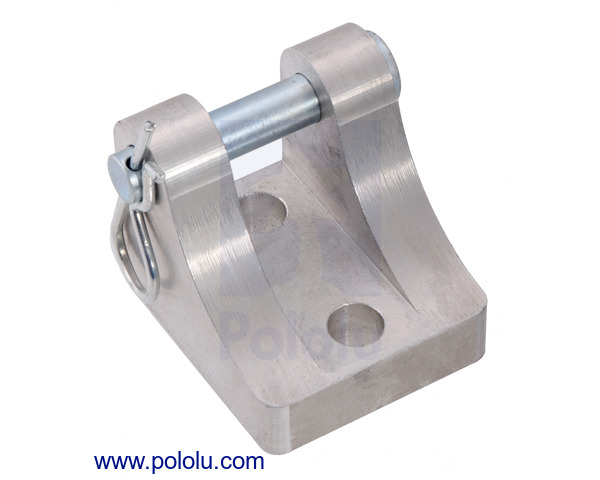 This bracket was designed specifically for the Glideforce Industrial-Duty (ID) linear actuators. It is machined out of a single piece of aluminum and has been tested to 1700 kgf [3800 lbs or 17,000 N] of static load, which is well above the highest static loads the ID actuators are rated for. The mounting pin has a 0.498″ (12.6 mm) diameter. This bracket is sold individually, and two brackets are required for each linear actuator.

Compare all products in Glideforce Industrial-Duty (ID) Linear Actuators or

Motor Brackets.
See the bracket datasheet (375k pdf) for dimensions.
This product is Concentric part number LA-ID-BRACKET.
People often buy this product together with: