Injection-Molded Sprocket Set 8T GM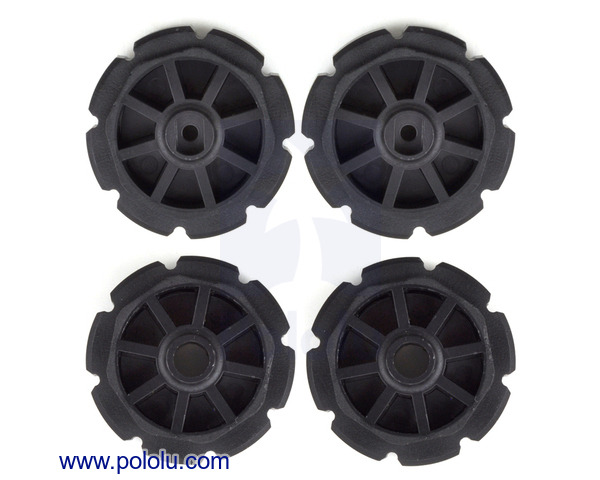 This four-pack of 8-tooth injection-molded sprockets comes with two idler sprockets (with 1/4″ holes) and two sprockets with 7-mm holes for use with for use with Solarbotics GM2, GM3, GM8, and GM9 gearboxes and the larger Pololu plastic gearmotors. The track links and pins are sold separately.
- 17 April 2014

We have expanded our selection of miniature tank tracks to include a variety of colors. The new tracks are identical in function to the black...