RoboClaw 2x60AHV, 60VDC Motor Controller (V7C)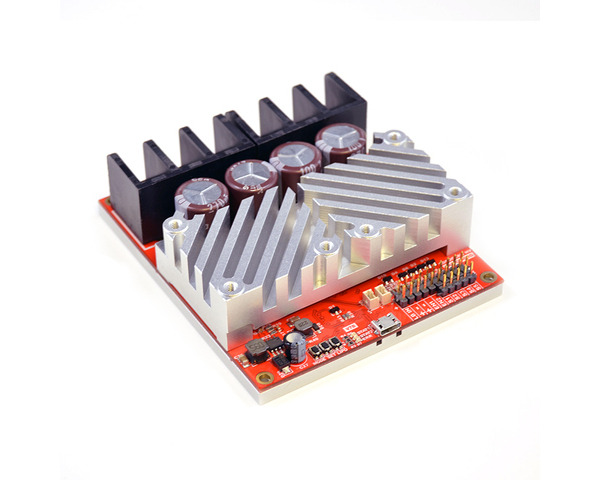 The RoboClaw motor controllers from Basicmicro (formerly Ion Motion Control) can control a pair of brushed DC motors using USB serial, TTL serial, RC, or analog inputs. Integrated dual quadrature decoders make it easy to create a closed-loop speed control system. This version can supply a continuous 60 A per channel (120 A peak) and operates up to 60 V. This product is also sometimes referred to as the RoboClaw HV 2x60A.
Alternatives available with variations in these parameter(s): motor channels continuous output current per channel Select variant…

Compare all products in RoboClaw Motor Controllers.