Elenco AK-100 Learn to Solder Kit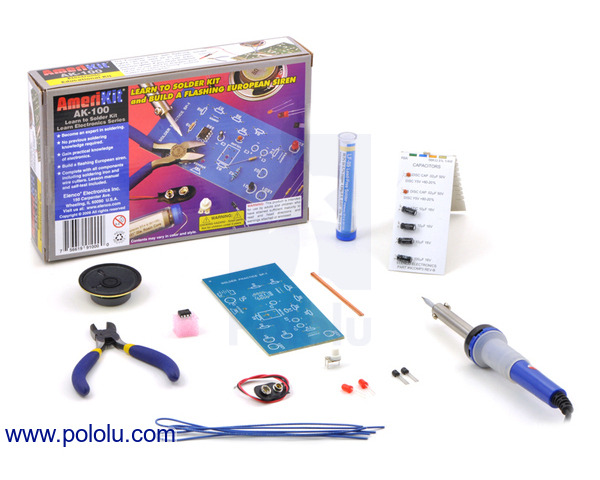 If you've never soldered before but want to explore the world of robotics and electronics, this kit is for you! The kit includes diagonal cutters, a soldering iron, and lead-free solder.
Compare all products in Educational Kits or
Electronics Kits.
File downloads
Learn to Solder Manual (543k pdf)

This is a PDF version of the printed manual included with the Learn to Solder Kit.