Raspberry Pi 3 Model B+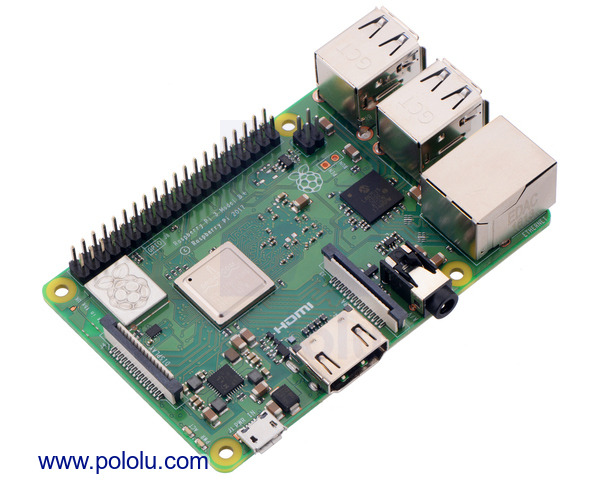 The Raspberry Pi is a credit card-sized computer with an ARM processor that can run Linux. This item is the Raspberry Pi 3 Model B+, which has 1 GB of RAM, dual-band WiFi, Bluetooth 4.2, Bluetooth Low Energy (BLE), an Ethernet port, HDMI output, audio output, RCA composite video output (through the 3.5 mm jack), four USB ports, and 0.1″-spaced pins that provide access to general purpose inputs and outputs (GPIO). The Raspberry Pi requires a microSD card with an operating system on it (not included). The Raspberry Pi is very popular, with lots of example projects and information available online.
File downloads
Recommended links
This listing of useful resources from the Raspberry Pi foundation includes a quick-start guide, tutorials, datasheets, and schematics.

Free resources to teach, learn, and make with Raspberry Pi.