Hakko 611 Solder Reel Stand (solder not included)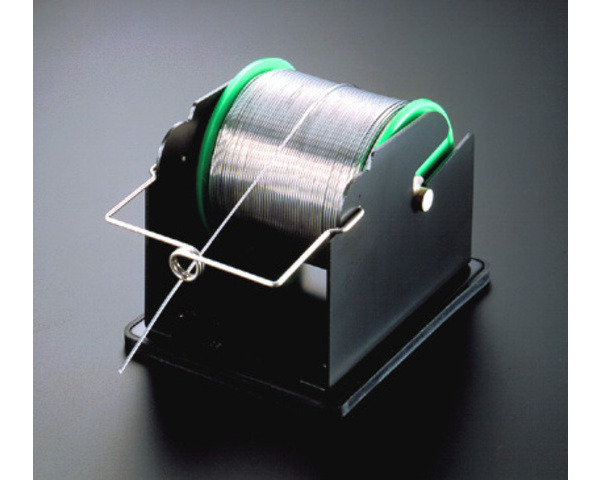 This Hakko 611 Solder Reel Stand holds a roll of solder (up to 1 kg; not included) and has a guide wire for smooth unraveling. A mounting screw on the baseplate can be used to ground the stand and make it ESD safe.
- 19 June 2015

Most electronics projects (and many Pololu products) require soldering. That's why we're excited to offer a soldering station and other accessories...