Stackable 0.100″ Female Header with Extra 0.2″ Spacer: 2x13-Pin, Straight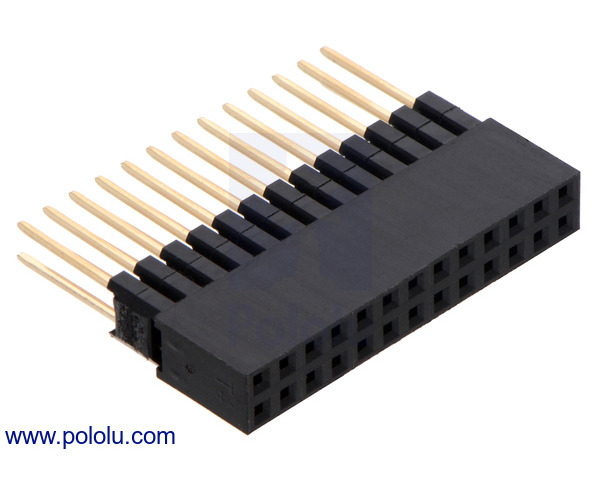 This extra-tall stackable 26-pin female header features two rows of 13 pins spaced with a 0.1″ (2.54 mm) pitch. It includes two 0.1″-thick spacers for additional clearance, and the extended pins allow multiple units to be stacked as popularized on Arduino shields. The 2×13 size is notably used on the Raspberry Pi Models A and B, and the extra 0.2″ of height allows for stacked boards to clear most of the tall components on the Raspberry Pi.
- 19 November 2014

Stackable 0.100″ Female Header: 2×20-pin, Straight. We now have special extended, stackable female headers for the Raspberry Pi: Stackable 0.100″...