12mm Hex Wheel Adapter for 4mm Shaft (2-Pack)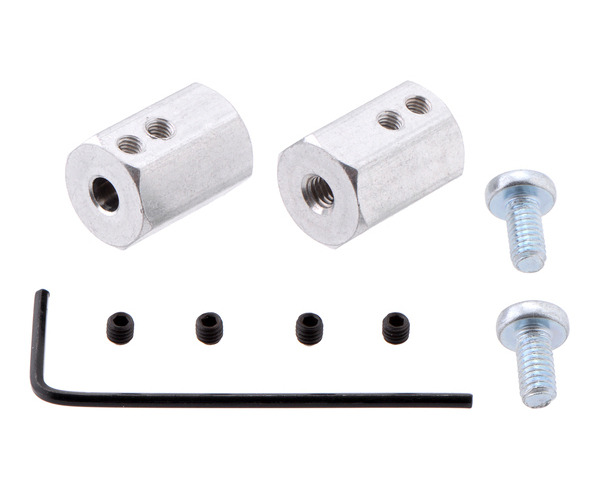 These 17 mm long aluminum adapters convert a 4 mm diameter shaft to a 12 mm hex shaft that is compatible with many common hobby RC wheels. The set includes two adapters, two M4 screws for securing wheels to the adapters, four M3 set screws for securing the adapters to motor shafts, and one 1.5 mm Allen wrench for use with the set screws.

Compare all products in Pololu Hex Wheel Adapters.
- 26 March 2018

Our favorite team of robot-making sisters over at Beatty Robotics has finished making another stellar robot! Their latest creation is a 1/10th...