Tamiya 70162 Remote Control Construction Set (tire type)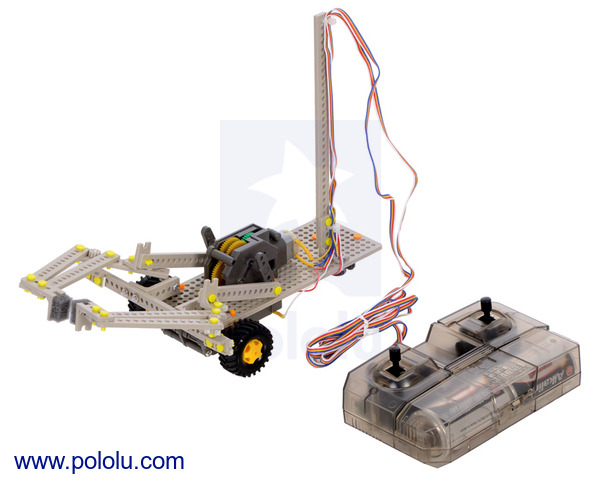 Great for learning the basics of gears and linkages, this Tamiya kit contains all the parts necessary to make a remote controlled chassis with a ping pong ball collecting appendage. The instructions include directions for assembling the kit with either an arm, bucket, or shovel, and they include directions for a ping pong ball collecting competition.
Compare all products in Tamiya Robot Kits.