Mounting Bracket for Glideforce Light-Duty Linear Actuators - Aluminum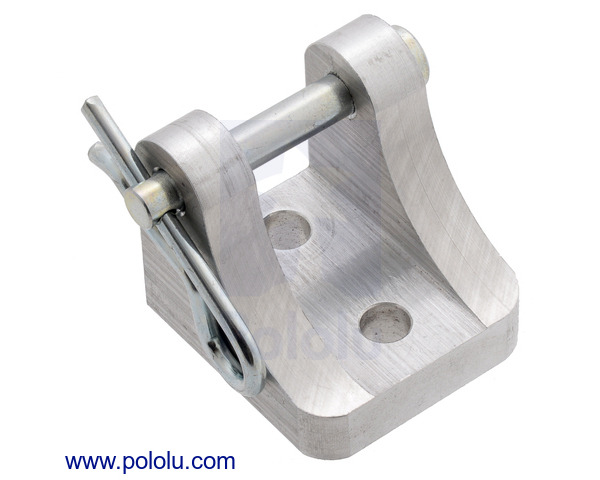 This bracket was designed specifically for the Glideforce Light-Duty (LD) linear actuators. It is machined out of a single piece of aluminum and has been tested to 310 kgf [700 lbs or 3100 N] of static load, which is well above the highest static loads the LD actuators are rated for. The mounting pin has a 0.248″ (6.3 mm) diameter. This bracket is sold individually, and two brackets are required for each linear actuator.

Compare all products in Glideforce Light-Duty (LD) Linear Actuators or

Motor Brackets.
- 6 November 2014

Forum user bennard posted about his WiFi-enabled chicken coop, which uses a Raspberry Pi to monitor and log data about its environment, serve a web...

- 25 April 2014

This blog post is part of a continuing series of blogs about the demos that Pololu displayed at our booth at Las Vegas Mini Maker Faire 2014. For...