Battery Balancer & Watt Meter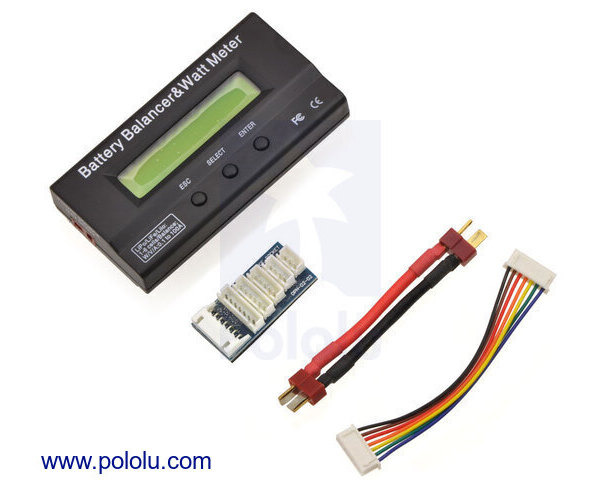 This device serves as an inline watt meter that measures the current, voltage, and total output of a power source. It can also check and balance the cell voltage of lithium-based battery packs with up to six cells.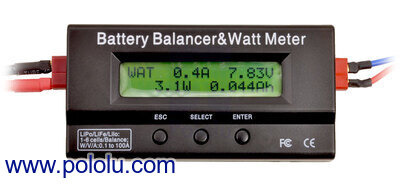 Battery Balancer & Watt Meter displaying readings in watt meter mode.
When you connect this watt meter between a power source and its load, it provides readings of several useful parameters:
Current (A)
Voltage (V)
Power (W)
Cumulative current (Ah)
Both the source and the load ports are female "Deans Ultra"-style T connectors. A short male-male cable is included for use with the source connection.
The unit can also serve as a battery checker and balancer for lithium polymer (LiPo), lithium iron phosphate (LiFe), and lithium ion (Li-ion) battery packs. Balancing a battery pack ensures that it has an equal charge in each cell and prevents a weak cell from limiting the capacity of the battery. 2- to 6-cell packs with 2.5 mm JST XH-style connectors are supported via an included socket adapter.
People often buy this product together with: