Power HD High-Speed Mini Servo HD-1705MG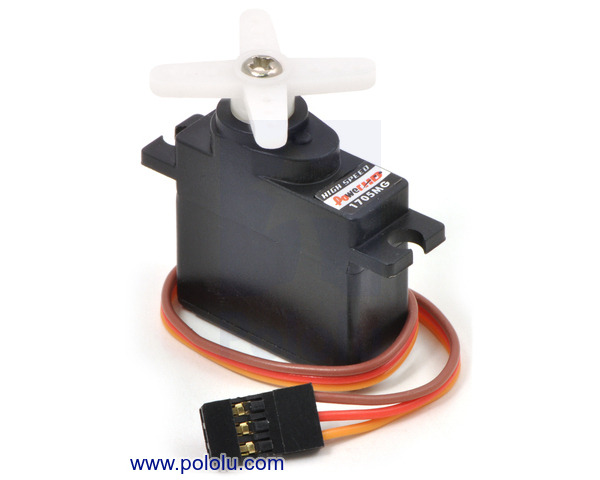 The HD-1705MG high-speed mini servo from Power HD is one of the fastest servos we sell. This mini servo has the same output spline as standard servos, making it compatible with standard-sized servo horns. The gear train is made primarily of metal gears and the output shaft is supported by a ball bearing. Servo horns and associated hardware are included.

Key specs at 6 V: 0.05 sec/60°, 28 oz-in (2 kg-cm), 17.5 g.
- 31 October 2014

As promised in my previous animatronic skull post, this is the update where I integrate the skull with a baby doll. I would like to introduce you...

- 10 October 2014

If you have been following our blog, you have seen some fun and scary Halloween projects posted by my coworkers here at Pololu. Well, this is the...

- 9 October 2014

This project turns a innocent-looking ghost decoration into an ambush in wait for unsuspecting passersby. The basic idea is straightforward:...