Goteck Mini High-Speed Digital Servo GS-D9257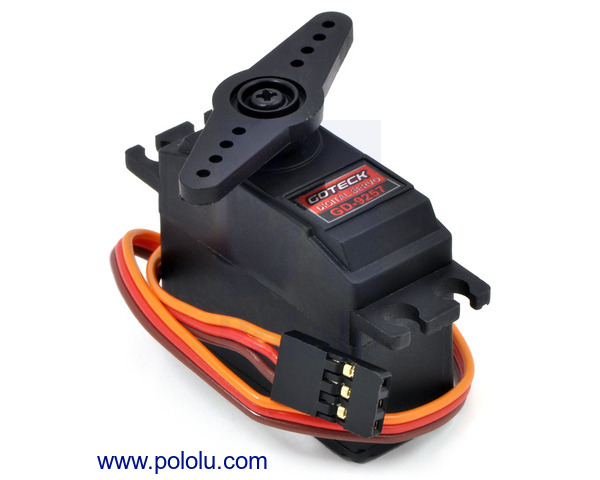 This digital servo from Goteck offers exceptional speed without sacrificing torque, delivering standard-servo torque in a miniature size. It has a coreless motor, digital control electronics, and two ball bearings on the output shaft. Servo horns and associated hardware are included.

Key specs at 6 V: 0.07 sec/60°, 62 oz-in (4.5 kg-cm), 25 g.