Wire Stripper 10-20 AWG Solid (12-22 AWG Stranded)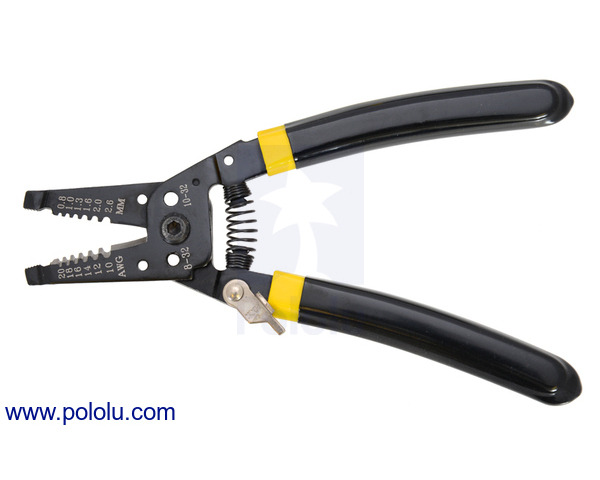 This wire stripper and cutter works with six standard wire sizes from 10 to 20 AWG solid (12 to 22 AWG stranded). It has curved, cushioned handles for added comfort, and the serrated nose can be used to bend and shape wire.
Alternatives available with variations in these parameter(s): wire gauge Select variant…

Compare all products in Hand Tools.
- 24 April 2014

Inevitably, if you work with electronics long enough, you will encounter a wire that is too long, too insulated, or too connected (to the wrong...